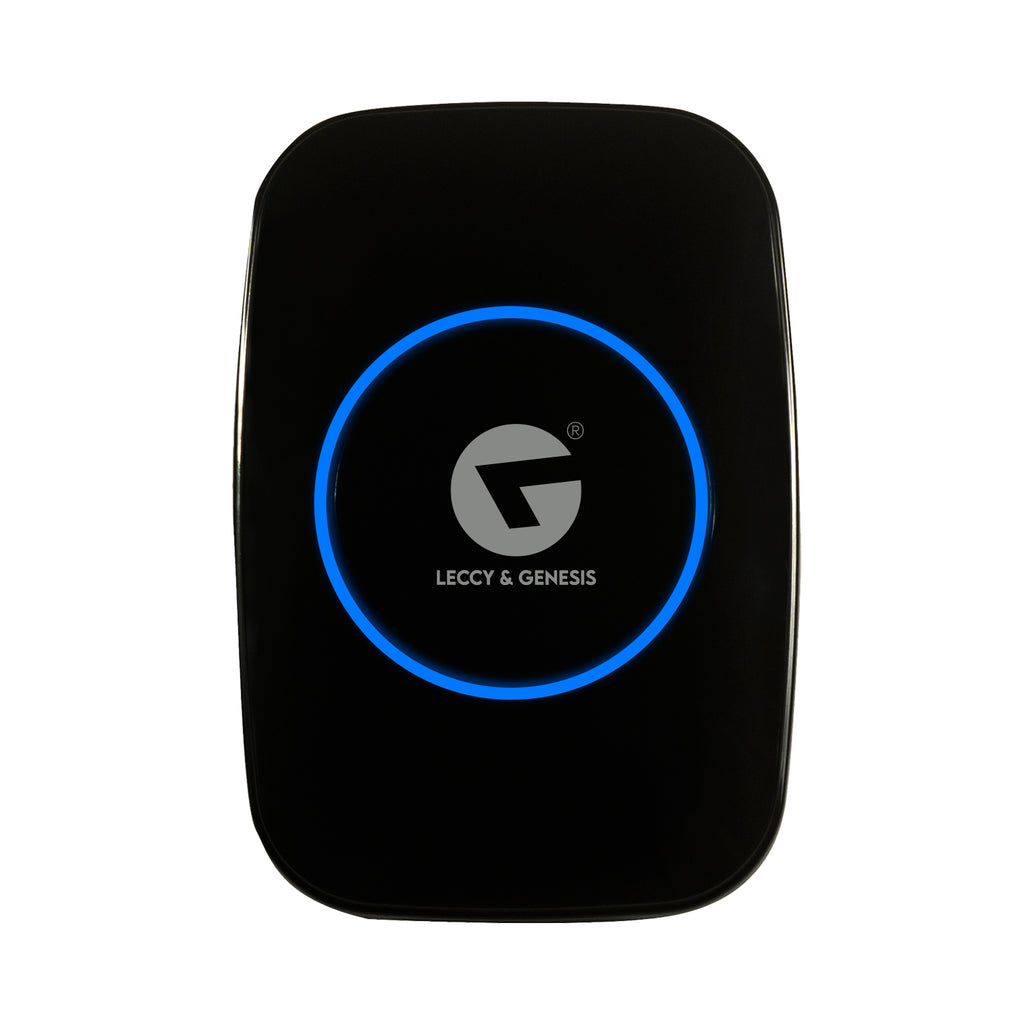 Free Shipping

3 Years Warranty

COD Available

7 Days Return
L&G wireless doorbell Chime comes with 50 different ringtone that you can change according to your preference. It is designed by German engineers to fit Indian standards. Focused on meeting the needs of different home environments, we have a pleasant video doorbell chime. Simple DIY, hassle-free installation which you can easily assemble. 
Easy self-set up: Just plug the receiver into a socket, mount the doorbell transmitter on the wall or anywhere you want via double-sided tape or screws. The wireless door chime has been matched before shipment. All the required accessories are included in the package for an effortless installation.

50 plus melodious chimes : A user is get to select more than 50 ring tones & chimes with 5 levels adjustable volume controls from 0dB to 100dB. The stereo speaker delivers clear and graceful sound, easily choose and set your favorite tones as you like, support one key mute.

Long Operating Range: Operating range up to 1000ft / 300m in open areas, ensures you to hear and answer the doorbell in time. You will always be easily informed when someone is ringing from outside, never worries about missing visitors.

Multi-use support device: A perfect wireless doorbell kit for home, apartment, school, villas, office, and more. It is also a nice gift for a holiday, birthday, or house warming for any home or business owner.

Modern Look: A stylish modern design in classic black color with excellent material keep itself from getting higher temperature and interference.
| | |
| --- | --- |
| Connectivity: Wi - Fi | Color: Black |
| Weight: 150 G | Warranty: 6 Months |
| Sensitivity: 112dbm | Outpur Power : 0.15W |
| Frequency: 433MHz | Volume: Upto 100 db |
| Users: Multi-User Sharing | Manufacturer: Urja Smart Automation |
| Included Components: Chime, Manual | Ringtones: 50 different ringtones |
Ques- Can we use it on ground floor to listen first floor ?
Ans.Sorry to note that it did not cover the range from my front door to the watchman cabin at the gate - about 500feet.

Ques- Does it require any electrical power or batter power?
Ans. The Bell/ Receiver plugs in to a socket. The push button remote switch runs on a battery included with the package.
Ques-At a time how many Mobiles can be connected?
Ans.You can connect as many as you want but it works fine at 10 devices simultaneously.
Ques-Is the chime too battery powered, maximum distance between bell and chime?
Ans. Chime directly connects to socket its not battery operated, distance between bell and chime is around 15 to 20 feet's depends on obstacles like walls otherwise range is pretty good.
Ques-If 5 mobile devices are connected and 1 Answers bell, does ringing stop on other mobiles?
Ans.Yes because its already answered
Ques-Can I use it multiple chimes for different floor?
Ans.Yes you can use it.
Ques-Can I use it without internet?
Ans.It works as a normal bell without internet, if someone rings the bell then indoor unit (chime) will ring.
Ques-Can we configure multiple chimes with smart video doorbell ?
Ans. Yes you can connect multiple chimes