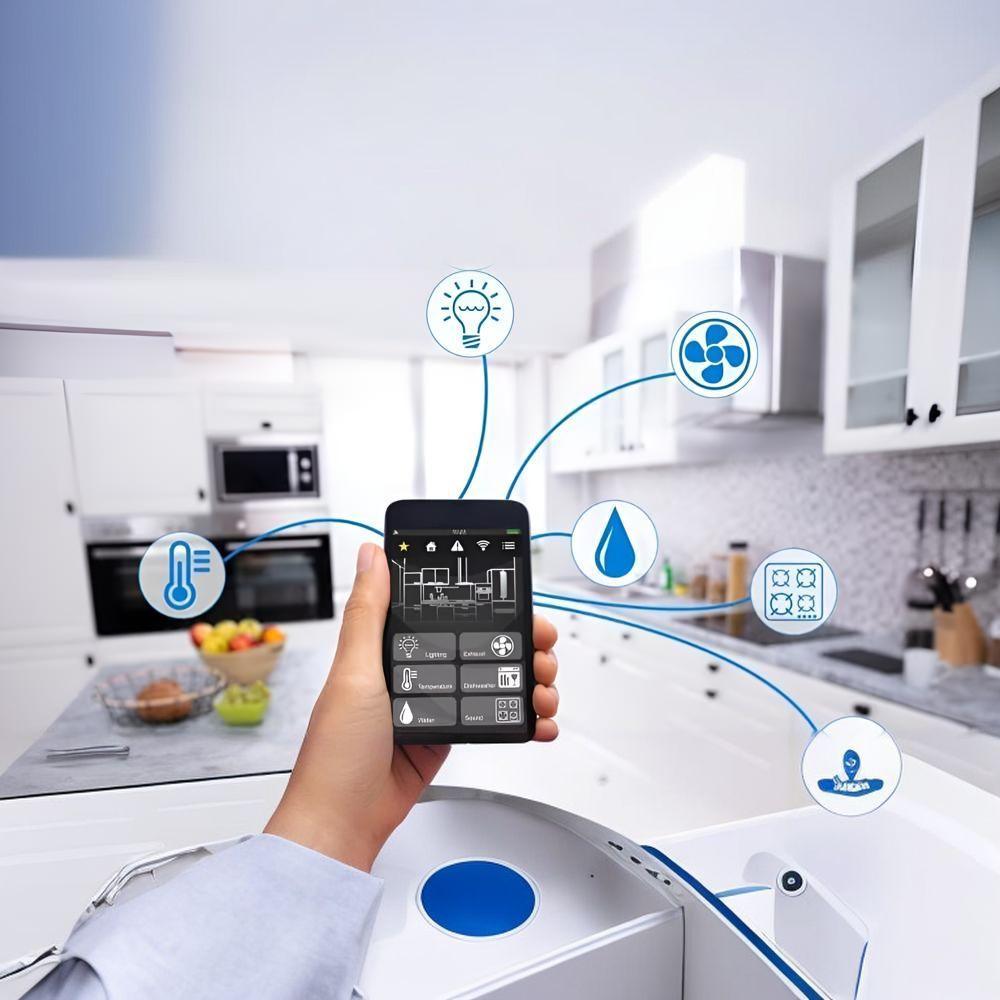 A Safer Home with Smart Security: Leccy and Genesis Solutions
Do you want to increase the security of your home with advanced technology? Leave it up to Leccy & Genesis to take over and provide your family members enhanced security and provide you with smart solutions for a safer home. Let us get started!
You can implement advanced technologies to reduce the risk of thefts and burglaries and make your home and office a safe place to live or work. If you are away on vacation, you don't have to worry about your home because you can keep an eye on your visitors remotely through a smartphone app. 
Home protection and your security are the priority for Leccy & Genesis. They bring you innovative smart gadgets that add convenience to your life, making it easier and more enjoyable. No more trudging to open the door when the door bell rings. Check the person standing on the doorstep and open the door from wherever you are sitting if it's your loved one!
Gone are the days of shoving keys under the door mats or getting a duplicate key if you have misplaced yours. You can enter your home with the help of the innovative and path-breaking remotely controlled locking system. Need help remembering where you kept the house keys? Leccy & Genesis made things very easy for you. Use your fingerprint, and voila! The door opens!
The smart door can be opened in 6 different ways and automatically shuts when it has been scheduled to do so. Running to the door to open it doesn't make sense when the family can easily open it with an app, their fingerprint, or a numeric code within seconds. 
Smart doors can be shut and kept closed if you detect any untoward and unexpected movements. Your family gets the time to react and inform the authorities if there is any actual threat. Stay protected with the smart door locks from L&G.
Connect smartphones: 
Smartphones can be easily connected to smart door locks through WiFi or Bluetooth. They detect movements automatically and, if connected to different automation systems in the house, can help you save time and energy. 
Remote monitoring:
Remote monitoring helps you virtually monitor your home from wherever you are, thus giving you peace of mind, especially if you are far away. The tamper-proof quality prevents break-ins and disarming of the door locks.
If technology can be harnessed properly, it can help increase security by several notches. Smart video door bells by Leccy & Genesis have high-definition cameras and provide clear-coloured night vision to about 22 feet. These cameras can capture the person standing at the door and transmit the image to your phone. If anyone tries to force the gadgets, a loud alarm will ring and alert you of suspicious activities at your doorstep. The smartphone app helps keep an eye on the door 24/7.
Smartphone app for control:
Moreover, the smartphone app acts as a "watchdog" and keeps an eye on your home all the time. Closing or opening the front door from wherever you are is now possible. If your child returns home at an odd hour, you can let him in by clicking a button on the app. Turning on the lights, fans, and ACs couldn't have been easier. You can monitor all movements and control the entry and exit of people into your home through this app from afar.
Integrating devices to enhance smart security:
Traditionally, homes used to depend on ordinary locks and safety systems, but automation and smart technology have made our homes safer. Our homes are now protected with advanced technology. 
It is very easy to integrate different smart devices without the assistance of phones and laptops. Door locks, video door bells, sensors, and electronic devices can be connected through a common platform like a smart switch board, and they contribute to optimal security. All the gadgets can be controlled, turned on or off from a common port.
Save power and money and stay safe with smart gadgets:
Smart devices and home automation systems not only make things convenient for the user but they can be turned off from a distance to save electricity and power. A voice command on a voice assistant or a command through the smartphone app can shut the light or AC within seconds. You can turn it on the same way when needed. We need to contribute to the environment and our home pockets by saving power and money with smart gadgets.
Home automation integrates devices and even communicates with them, urging them to follow instructions. Set up the system and control gadgets in your home to save electricity. 
It is now very easy to keep an eye on strangers moving about the property. Smart sensors by Leccy & Genesis can detect every movement and sense the presence when a person enters or exits the house. 
The sensors can be installed and placed in a place of choice, especially the windows and doors, to improve security. Activate the sensors and detect motions. The smartphone will alert you before anyone can sneak and break into the house. 
Automated lighting:
Automated lighting can be scheduled and programmed to turn off or on at a particular time to add to the user's convenience and even discourage potential intruders. Household members can be educated about the features, and changing passwords regularly increases the security level. 
We all value the security of our personal spaces and want our homes to be safe and secure. Protect your family from the threat of the outside world by getting smart gadgets for your house. Times have changed, and technology has taken over in full swing. Invest your precious money sensibly and make your ordinary home into a smart home ecosystem. Modernize your homes and get smart door locks, smart video door bells and sensors. You can create a smart home security system with the help of the smart gadget range of Leccy & Genesis.