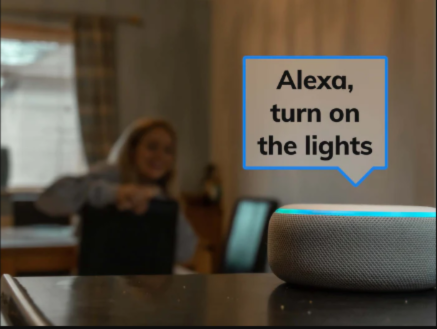 Best Smart Switch Board in India - Leccy & Genesis
Are you tired of getting up to switch on or off the lights? Bring the German IoT-inspired Smart Switches from Leccy & Genesis to give your house a more modern and contemporary feel. If you want complete control over your home lighting system, it is time to change to the WiFi Smart Switch Board. You can use digital interfaces and incorporate voice activation through an app to manage your lights from a distance. 
This revolutionary touch switch panel has been creatively designed to save energy by scheduling electrical appliances. All L&G Smart Switch Board are UL certified for safety and dependability. Only one path-breaking plate can automate one room.
With the help of voice commands or a smartphone app, WiFi switch and Smart Switch Board from L&G, you can manage electrical gadgets, electronics, and other appliances. It can replace the old switchboard and offers advanced features to upgrade your house, making it an energy-efficient and smart home.  Let us see how an intelligent switchboard to turn around your lives:
Convenient and Ease of Use: 
Now you don't have to stand up every time to turn on or turn off the switches, buttons, and knobs to regulate your home's energy consumption. You can manipulate the home and control switches in seconds through the Smart touch switch board. This cutting-edge device can:
Save money

Save electricity. No more wasting it

Regain control over switches from a distance through an app.

Use energy sensibly with this innovative technology.

Save energy and make your home energy efficient.
Control your home lighting with the L&G Smart Switch Board for Home for Home created innovatively with German technology. Lighting scenes can be adjusted and automatically changed with the time of day or night and matched according to your moods. L&G WiFi switchboard and smart Switch, help control and operate all connected devices from anywhere. 
You can activate these features with a simple voice command or a touch panel for ease of use. Go online, look for a smart switchboard on the Google search engine, and click on the Leccy & Genesis website to learn more about this. 
Distance Monitoring:
Manage the switchboard easily from a distance with the smartphone app. Smart Life app on your smartphone helps you control and manage home gadgets and appliances from anywhere. You no longer have to be near the AC to switch it on. If the air conditioner, fan, or light Switch is plugged into the Smart switchboard, you can turn the devices on and off from afar. 
Voice Control:
If you have forgotten to turn off lights, fans, or other gadgets, give a command. The deed will be done. You can operate your appliances using voice commands with compatible voice assistants like Amazon Alexa and Google Assistant. Set schedules for the gadgets and turn them off or on automatically at fixed, predetermined times to save energy and improve security. Customized instructions allow you to turn on or off numerous devices simultaneously, turn on the lights or turn off the TV.
Scheduling Working of Appliances: 
Setting a predetermined schedule helps devices turn off or on automatically. In fact, you can integrate and easily install the Wi-Fi Smart Switch Plate seamlessly with current electrical wiring. Lights, fans, air conditioners, and other gadgets can be plugged into the smart switchboard, and power can be saved effectively and positively.
Leccy & Genesis is India's top smart switchboard company. They offer unique capabilities and features to control and monitor electricity consumed from anywhere, to reduce the power bill. 
A few taps on the app on your smartphone help create custom schedules for the lighting, thus increasing safety and preventing accidents at home. Imagine turning on your coffee maker every morning before you get out of bed to relax with a hot cup of coffee.
Leccy & Genesis Smart Switch Board and Smart switch helps make your home efficient and smart. Scheduling, customizing, saving energy, and voice control are the best ways to upgrade the present electrical system in your home. Instead of bringing the traditional switchboard home, get the Smart Switch by Leccy & Genesis. 
Why not add some stylish panache to your home and save energy costs simultaneously? Undoubtedly, the Smart Switch Board is the perfect solution. With its fabulous design, energy efficiency qualities, and voice-activated technology, this revolutionary
WiFi Smart Switch
can make your home more innovative, organized, efficient, convenient, and stylish.