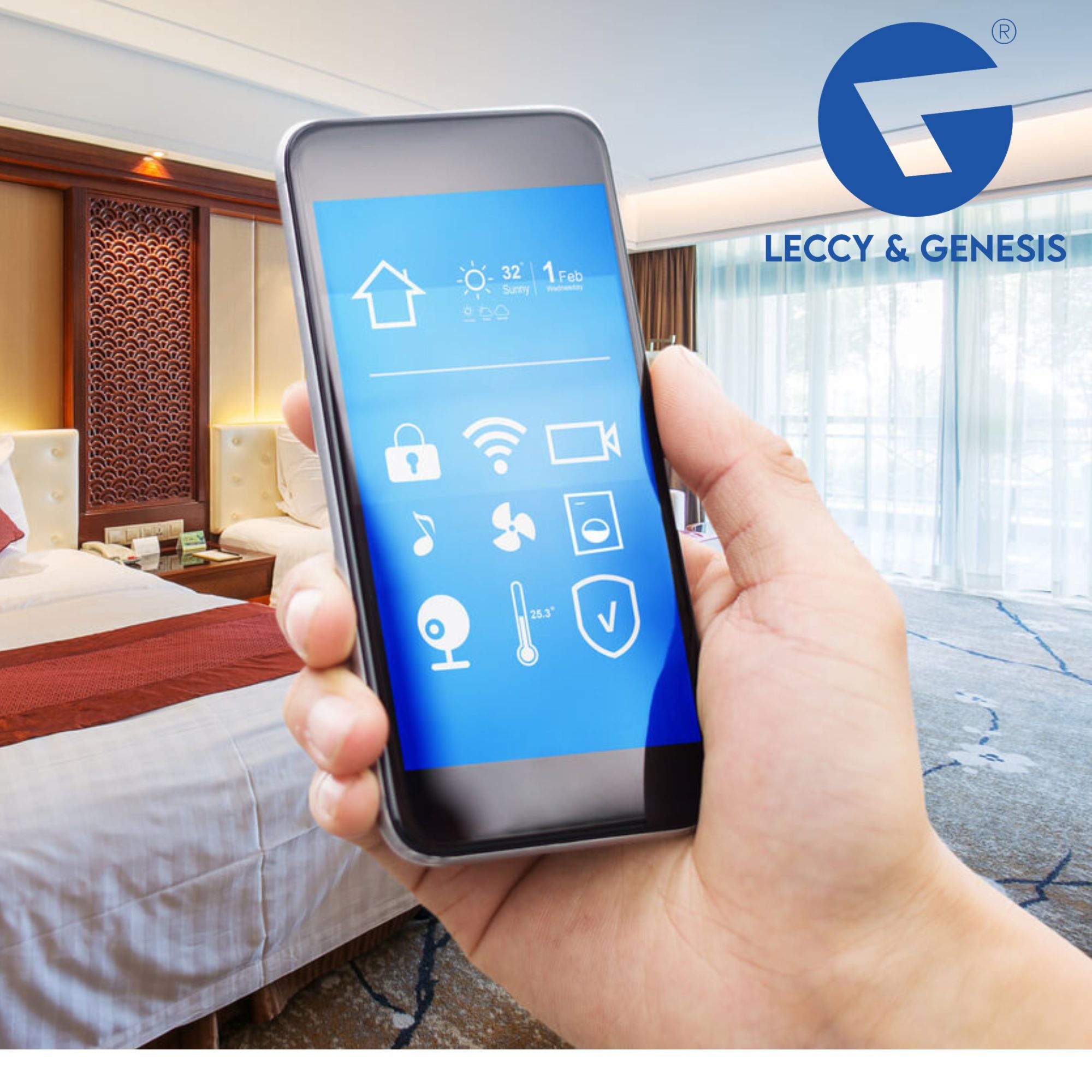 Hotel Automation : Benefits & Tools to improve Operations
The hospitality industry is changing, and automation is slowly becoming the key player in this ever-changing scenario. Guest experience, efficiency, and competition are not the only factors to consider. Hotel automation is taking over and declared a valuable advantage for hospitality and the hotel industry. 

People working at the hotels believe that the hotel automation company assists by augmenting their efforts, and they can put in more constructive efforts to make life more comfortable for their customers. Home automation technology, smart hotel products, digital door locks, electronic safes, and other intelligent tools enhance hotel operations, benefiting guests who consider these places their "homes away from home." Undoubtedly, it's a fantastic investment for the hospitality industry. Let's explore the benefits of home automation in improving operations:
Improved Guest Experience: Hotel automation significantly enhances staff performance and the personalized services provided to guests during check-ins, automated check-ins at the reception, and concierge services, ensuring a seamless and efficient experience.
Efficient and Smooth Operations: Automation saves a significant amount of time and reduces manual errors in reservation management, housekeeping, service, and checkout billing, leading to highly efficient operations.
Cost Savings:While hotel automation may seem expensive initially, the long-term cost savings are highly lucrative. It optimizes energy consumption and significantly reduces waste and labor expenses, delivering positive outcomes for the hotel business.
Insights and Real-time Analytics:Automation tools gather valuable insights and data about occupancy rates, guest preferences, hotel performance, and additional comforts. Informed decisions can be made based on this analytical, data-driven approach accessible to the staff.
Improved Communication:Automated systems save time and energy, facilitating improved communication among staff members and departments. This leads to smoother operations and faster response times, ultimately enhancing guest satisfaction.
Inventory Level Management:Automation helps maintain optimal inventory levels and assists staff in monitoring necessary hotel supplies, preventing waste due to overstocking and ensuring a well-coordinated inventory.
Hotel automation tools simplify complex and time-consuming manual tasks, reducing human error and improving operational efficiency. Smart automation is typically implemented for task management, hotel check-in, and access control. This simplifies work, enhances working conditions for both staff and guests, reduces expenses, and provides excellent service.
Essential smart hotel products include digital door locks and electronic safes, ensuring both security and comfort for guests. Let's delve deeper into these tools:
Property Management System:Centralizes check-ins, reservations, checkouts, guest profiles, and billing, streamlining everyday activities in a hotel.
Smart Room Controls:Allow guests to manage AC temperature, lighting, curtains, and room features using a dedicated app on their smartphones and laptops, delivering a personalized and convenient stay.
Smart Door Locks:Leccy & Genesis offers reliable digital door locks for hotel rooms, operable remotely and providing multiple unlocking and locking options for enhanced security and ease of use.
Digital Hotel Safe:Guests often worry about their valuables; automation tools have addressed this concern with secure and robust digital safes. Leccy & Genesis provides sleek and secure digital safes that can be easily mounted or placed in various storage options, ensuring a worry-free stay.
Additional automation tools in the hotel industry encompass the channel manager to prevent duplicate bookings and increase occupancy, smart systems for revenue maximization and optimal room tariffs, Guest Service Management, Automated Housekeeping Management, and security and surveillance solutions. Once integrated, these technologies add a personalized touch to the guest experience, enabling the hospitality industry to offer a seamless and enjoyable stay. Check for spelling, grammar, and spacing, ensuring the format remains unchanged.