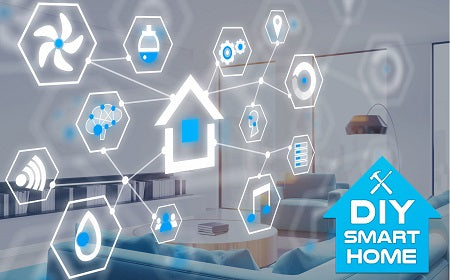 How Leccy & Genesis is different from other brands ?
Smart home automation is increasing by leaps and bounds, and this innovative technology is the need of the hour. As the fear of thefts and robberies increases, people take extra steps to improve the protection of their homes. Not only this, but they want to live comfortably by getting a smart and efficient home.
Leccy & Genesis is a company that has distinguished itself from its competitors by focusing on customer convenience and safety. The company provides a user-friendly and advanced technology solution that ensures convenience and comfort for the customers. Here are some reasons why Leccy & Genesis stands out among other local brands in the market:
German Engineering:
Leccy & Genesis all products are made with latest German Technology. L&G develops innovative home products with cutting-edge German technology complying with Indian standards, making it easy for people to control their homes with smart switches, smart door locks, smart video doorbells, and smart switchboards. 
These German-engineered products provide a seamless experience compared to other brands in the market. Leccy & Genesis, best home automation company makes life comfortable with its advanced features, e.g.The unique and distinct 6-in-one unlocking technology of the smart door lock. 
Budget-Friendly Smart Devices: 
Leccy & Genesis provides its customers with cost-effective solutions. They offer competitive pricing without compromising on the quality of the products and services. The company provides transparent pricing and ensures that there are no hidden costs in their services.
Smart and Energy-Efficient:
If you get the revolutionary Leccy & Genesis smart switch board, you can replace your traditional switchboard to make a smart home. The devices can be controlled and turned on/off through voice commands or the Smart Life app. 
A unique device- the smart switchboard helps save money and electricity by scheduling "shut off" or "turn-on" timings. Saving electricity bills and staying secure is very important. Leccy & Genesis promises its users a convenient life!
The smart products put technology to best use with power efficiency, complete security, and remotely operable features. The company exhibits expertise in advanced German technology and stays a notch above the rest. 
Free Pan India Installation: 
Wherever you go, you will find Leccy & Genesis Smart home products. Not only this, Leccy & Genesis offers Pan India installation for its locks, video doorbells, smart  switches, and smart switchboards with the professional expertise of skilled technicians. With a fantastic interface and super fast unlocking sensors, every product of Leccy & Genesis is incredible.
Warranty:
Leccy & Genesis ensure you stay safe and manage visitors with their best products. They also have a Three Years warranty reassuring the user of their reliability and after-sales service.
Advanced Features:
The Leccy & Genesis products are superior to others, as seen in the smart video doorbell. The doorbell offers head-to-toe infrared vision, detects tiny movements, and has crystal clear colored vision up to 22 feet, even at night. These advanced features are not incorporated in big brand smart video doorbells like Qubo. 
Stylish and Sturdy Devices:
Leccy & Genesis's superior quality smart products, including smart switchboards, are compact and stylishly designed. Moreover, these class-one home automation devices offer a seamless, safe, and reliable experience. They use energy sensibly and can be operated using a fingerprint touch or simple voice command to control all the systems on your premises. 
Customer Support
Leccy & Genesis provides a 24/7 customer support service to its customers. They are always available to answer any queries and resolve any issues that customers may have with their home automation system. The company's customer support team is highly trained and dedicated to providing the best possible service to customers.
The Smart Video Doorbell, by the company, is an ace product with a stainless steel body that enables owners to access activities and talk to people standing at the door through connected devices from a distance. The door locks and video doorbells can be connected to the WiFi network for the flawless working of home systems.