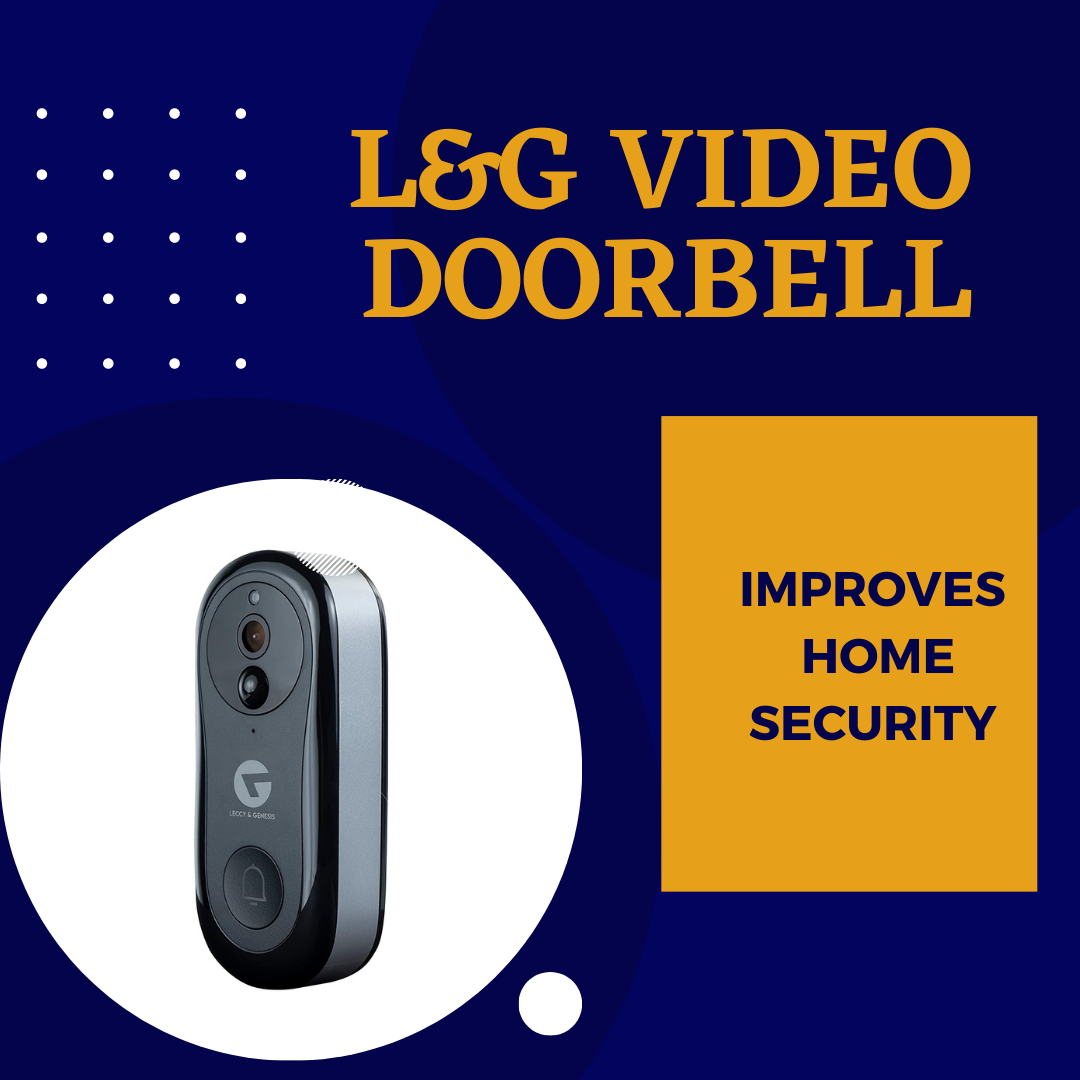 How Leccy & Genesis Video Doorbell Improve Your home security ?
We can sleep in peace only if our homes are protected and safe. A Smart Video Doorbell increases security, is very convenient, permits constant monitoring, and controls access to the house from a distance, thus encouraging you to feel safe and have peace of mind. Undoubtedly, home security improves with Smart Wireless Video Door Bell. Let us see How a WiFI Video Doorbell can Improve Your Home Security? 
Real-Time Monitoring:
You can monitor your doorstep in real time with a reliable
WiFI Wireless Smart Video Doorbell
.
It's convenient to watch every movement even when you're far away. Keep an eye on who stands at your door, and communicate with them with the help of a connected device or your favorite smartphone. Potential burglars or intruders are deterred from entering the home this way, and your home remains your haven!
Remotely monitor your home and protect your precious goods, even when on vacation or work. No one can enter without communicating with you through the two-way audio system of the video doorbell. No more porch piracy in your home as you will have virtual eyes constantly on your door.
Convenience and Integration:
Smart Video door bells are super easy to use and install. They can be integrated with your home's other smart home devices, such as lighting systems, smart locks, and security cameras, and help create a watertight, comprehensive home security ecosystem.
Voice Command Control:
Use an app or voice command or voice assistants such as Alexa, Siri, or OK Google to control the security of your home. Whether checking the visitor to allow entry to  your home or getting a notification alert when someone walks to the front door at night, the convenient wireless video door bell can help you keep a "virtual" close eye on whatever is happening on your property. 
Get Alerts and Notifications:
For enhanced security, the Wifi video doorbell permits a crystal clear colored and night vision view of the door to almost 22 feet. You can also get notifications on your smartphone when you are unavailable at home the moment someone turns up at the doorstep. Now your smartphone app notification will tell you if someone approaches your home or rings the bell because the motion sensors in the video doorbell are immediately activated. Potential intruders will find it impossible to enter the home now!
Visitor Tracking:
The motion sensors incorporated in the L&G video doorbell can detect every slight movement within its range. Whenever someone approaches, an alert is sent to the app. In fact, they don't even have to ring the bell because the owner gets to know whoever is there- visitors can be tracked now! 
Prevention of Packet Theft
: 
Online shopping is a rage nowadays, and packages are delivered to the doorstep often. This extraordinary visitor "alert" feature incorporated in the video doorbell is beneficial in packet theft prevention. Packet thefts from the doorway are a common problem when delivered packages are picked and taken away. But, now it's easy to watch the package deliveries. You can capture footage of the person approaching the door or any suspicious activity that threatens your home's security. Once you know that a package is at the gate, you can instruct the courier to leave the box at a secure place. 
Deterrent For Burglars:
A
WiFi Video Doorbell
 with motion sensors and surveillance cameras warns burglars and thieves to stay away. When an owner gets a video camera for his house, it alerts the thieves to stay away, or they can come into the vision. Strangers will positively weigh the pros and cons of attempting to enter the house.