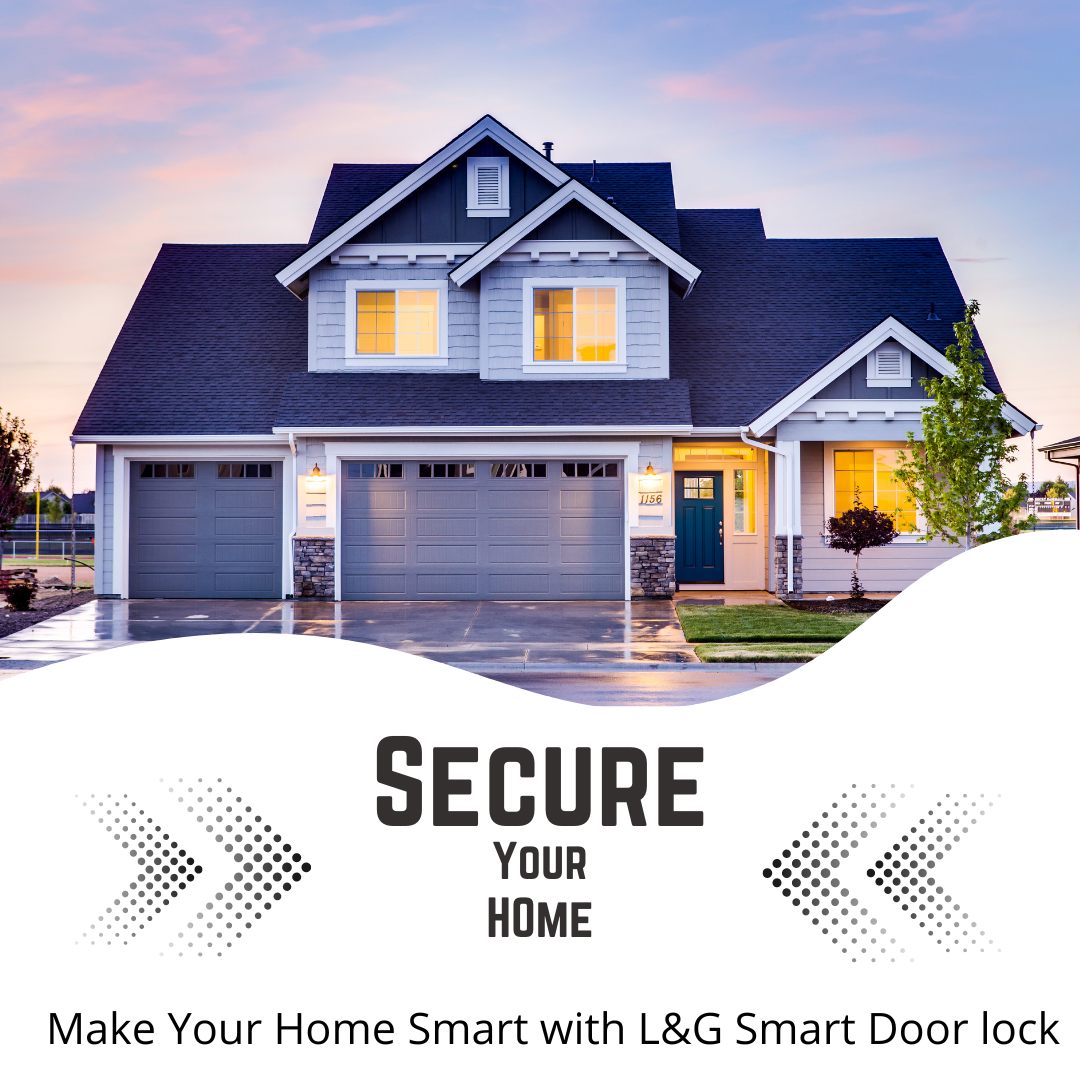 The Power of Leccy & Genesis Smart Door Lock : Securing and Simplifying Your Life
Digital door locks can secure and simplify your life with convenience. Let us see the different ways Fingerprint door locks improve the safety and security of homes:
Keyless Entry
Smart door lock
have an amazing keyless entry feature, making traditional keys unnecessary. The user can access the home through fingerprint/ face recognition, numeric codes, keycards, and sophisticated smartphone apps. Now, you don't have to carry the actual keys along anymore, and the fear of losing door keys will be permanently eradicated. The frequently employed alternate methods to gain entry help the owner avoid the possibility of losing keys and unauthorized key copying or entry into the house. If you want to prevent key duplication, this is the best way out!   
Remote Access

You can remotely operate and keep a close eye on your home through your smart door lock by using your smartphone from any location with a well-integrated smart home automation system. Through this integrated system, you can gain the ability to unlatch doors, provide access to loved ones, customers or service providers at will & get alerts and notifications the moment someone enters the building. The system allows users to monitor the home with the mobile app from any distance. Alerts and notifications can carefully verify door activities. 

Guest Management 
You can safely give your guests, and kids access when you are not home. Moreover, you can revoke the access the moment you want to. Virtual keys or temporary access codes can be created for a specific time, and chosen people can use them to enter the house. Fingerprint Door lock is extremely helpful for tenants living on rent, housekeepers, maids, guests at a party etc. Once the stipulated period for their entry is over, change the codes and stop the access. You don't have to go through the process of changing the locks physically. 

Enhanced Security :
Digital door locks
are equipped with high-tech security features. Data is normally protected by security protocol and encryption. Some door lock models have tamper alerts, or alarm sounds that ring when someone tries to force entry. To ensure additional security, you can remove or periodically change the temporary access codes set up for visitors or service staff when not required. If you compare the latest WiFi door locks to regular ones, they have excellent security features such as built-in alarm systems, instant tamper alerts, and advanced encryptions for optimum security. Many also include two-factor authentication features to heighten security.

Integrating Smart Home Devices :
A smart home ecosystem is only possible by integrating digital door locks and other smart devices. You can operate all smart home devices from one app. Connecting
door locks with video doorbells
, cameras, and security systems helps monitor entry and exit from the doors. Take charge of home access through a reliable, comprehensive home setup or home automation system. Voice assistants such as OK Google, Amazon Alexa and Apple Siri can help control locking and unlocking through voice commands. 

WiFi door locks help manage home access making everything convenient. It's easy to customize schedules according to the user's needs. Doors can be locked at fixed times and unlocked well before you enter, and every family member can get individualized permission to enter and adjust lock status to preference. Now, stay protected and enjoy peace of mind with the safe and secure door locks.