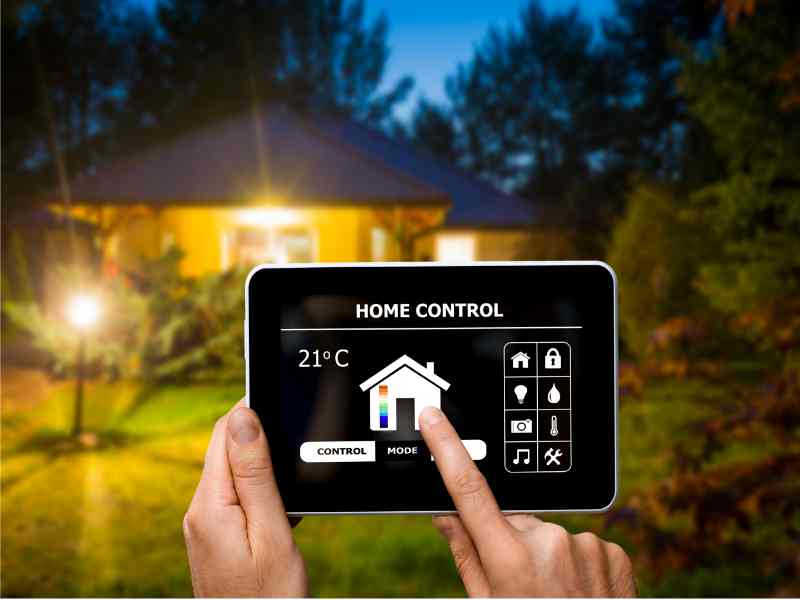 Why should you switch to a smart home?
Technology is altering every aspect of our life in this era of automation. It strengthens communications, enhances human experiences, and speeds up industrial production. Why shouldn't the wonders of technology change your present home into a
smart home
? 
Smart houses at one time were associated with the wealthy upper class and high-class way of living. But times have changed, and home automation is the need of the hour. Smart home technology is now more frequently linked with tech-loving homeowners open to change and eager to save time. So, smart houses are the way of the future!
Of course, the average home has a plethora of electrical devices and equipment to make work easier. But have you ever considered connecting these devices to a common interface and building a well-connected home that saves energy and can be practically operated for enriching home experiences? Well, this is the main idea of creating smart homes. 
Using a smartphone or other network device with a strong internet connection to join all systems, appliances, and devices in the house to a single network operable remotely from any location is home automation and smart home technology
Free access to all smart devices from anywhere:
What could be handier than having free "anytime" access to your home's appliances and equipment from your office, park, city, or even country? You don't have to enter a hot or dark home anymore. 
Very Convenient:
Using only a few taps on your smartphone app, you can turn on the lights from anywhere with smart switches, pull the blinds, turn on the AC, and even check the locks. Additionally, automated everyday chores are carried out by smart home devices. For instance, if you want to unlock the door for your guests, smart door locks can be programmed to open doors for them automatically from afar.
Safety and Security at all times: 
With home automation technology, you can confirm whether you locked the door or turned off the heater on your smartphone without panicking and running back to switch it off. No more mistakes! Ensuring safety and security at all times, home automation always comes to the rescue. Additionally, temperature control, sound adjustment, and intelligent lighting create a pleasant, inviting environment that makes the inhabitants feel at ease and comfortable.
Installing smart home surveillance equipment like motion detectors, smart doorlock, and wireless video doorbell camera provides occupants with the highest level of security. Before going to sleep, you can switch on these gadgets and the security signals so that no one enters your home unannounced.
With the aid of smart home technologies, you can keep an eye on your house while you're away. These characteristics of a smart house promise homeowners a secure, better quality of life by keeping unwanted criminals out and deterring burglaries. For instance, gas leak detectors close entirely the gas supply when they detect excessive gas concentrations in the air, and motion sensor lights assist people in staying safe as they go for strolls late at night.
Energy Efficiency: 
Intelligent home automation includes
Energy-efficient and power-saving smart lighting.

Smart energy-saving energy strips.

Energy monitors.

Devices that track the amount of energy consumed thus

saves energy.
All these smart gadgets ensure energy consumption is kept to a minimum. Tech-savvy people also get their water usage monitored. Studies have shown smart homes can save up to 30-40% of energy compared to non-smart homes. As a result, smart home technology saves money by reducing your utility bills.
Are you still debating whether you should upgrade to a smart home?