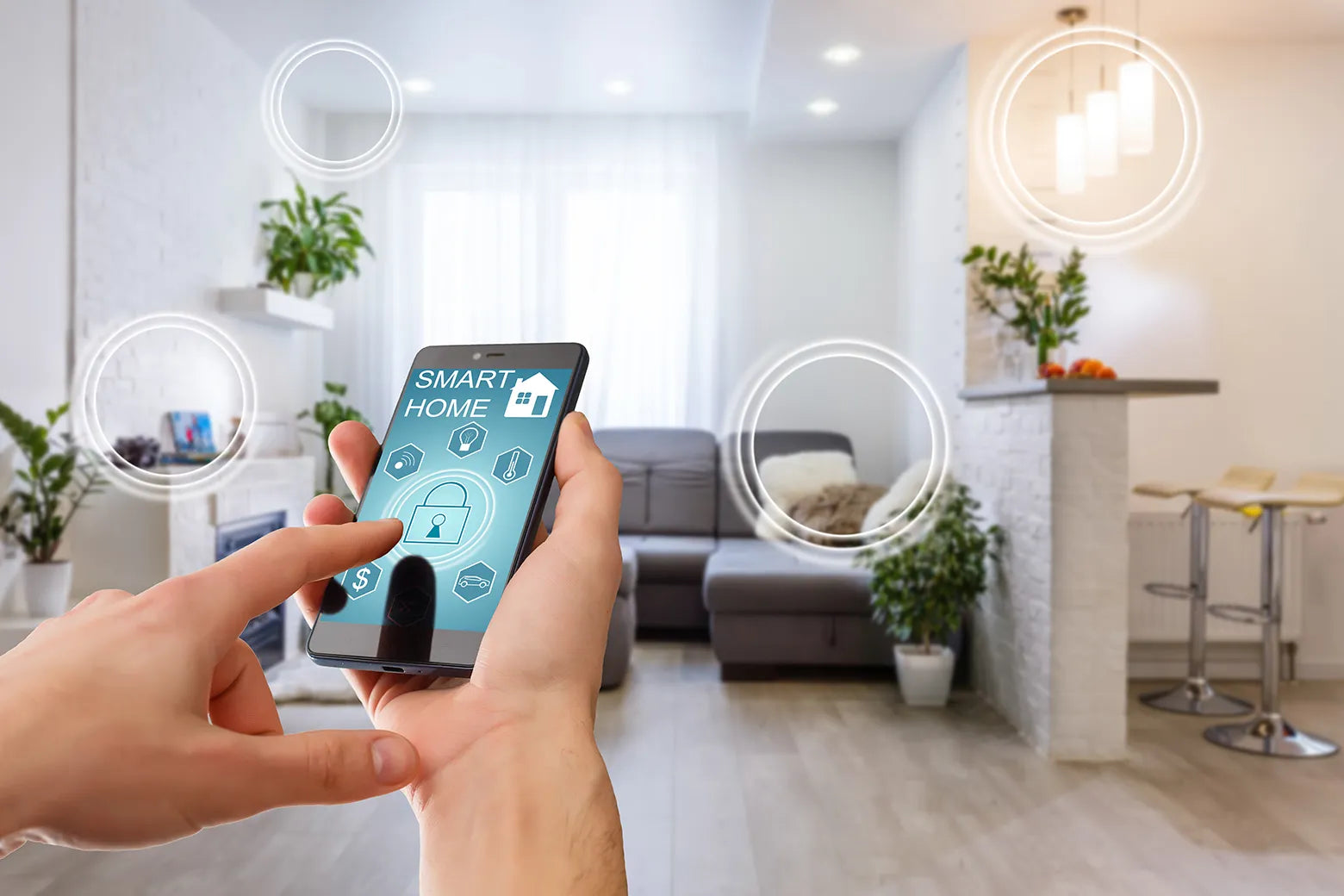 What is Smart Home Automation?
Home Automation, offered termed as "Smart Home Technology" is the combined usage of technology to refine your beautiful home into smart home automatically with means of automation. It helps to control almost every aspect of in corner of your home with Internet of Things. 
Home Automation started with the introduction of Thermostat and has evolved into one of the largest and fastest growing markets in technology. The power of Home Automation continues to grow. You can use it for home safety, electrical appliances, energy use monitoring, such as personal assistant, care for the elderly or disabled and more.
In this, brief you will grab everything about Smart Home Automation System, not just how it works, but different methods how to deal with the methods of reduction of it individually. You will also find a few useful links for Smart-Home growing products, in case you come across a piece of technology you did not know existed. 
Leccy & Genesis, Place for Automations –
When you are stacked between choices of budget-friendly automation. Leccy & Genesis  act as hand-in-hand partner for your Automation choice. We at our company, focus trading over IOT and end-to-end solution, with glorifying service of automation for all home building products which is furnished to make your home smart including, business, Hospital, and Hotel niche.
Budget Friendly Smart Devices.
ISO Certified
German IoT Technology
EMI Options Providing
PAN India installation services
 All-day customer support is available.
Innovations drive and define our core, established in 2020 with a pledge for growing above and beyond our client's expectations. We believe in creating brilliant home automation solutions for your home led by tech-savvy professionals who mainly focus on creating interactive home innovations for you. Since our inception, we have proudly served and attained staunch clients from the Germany and Canada from Homes, Hospitals, Offices, to Hotel segments.
"ISO certified" Leccy & Gensis has been on board a remarkable journey of integrating your life glamorously with Automation. We work towards making your life easy and assist you in choosing the way you want to live! Let smart home control be a pleasure, not a clutter for you!
We are into the business of creating smart home stories and elevating your experience to another level. The brain of our system works for continuously crowdsourcing your feedbacks and executing it to deliver a world-class smart home automation experience for our clients.
We aim to bring luxury with a fine blend of technology that transforms your ordinary home into a smart interactive hub. So, if you're whispering silently, is smart home devices & security solutions a significant investment? Let us assure you that Peace of mind is by-product of this investing which is incomparable to anything else in globe.