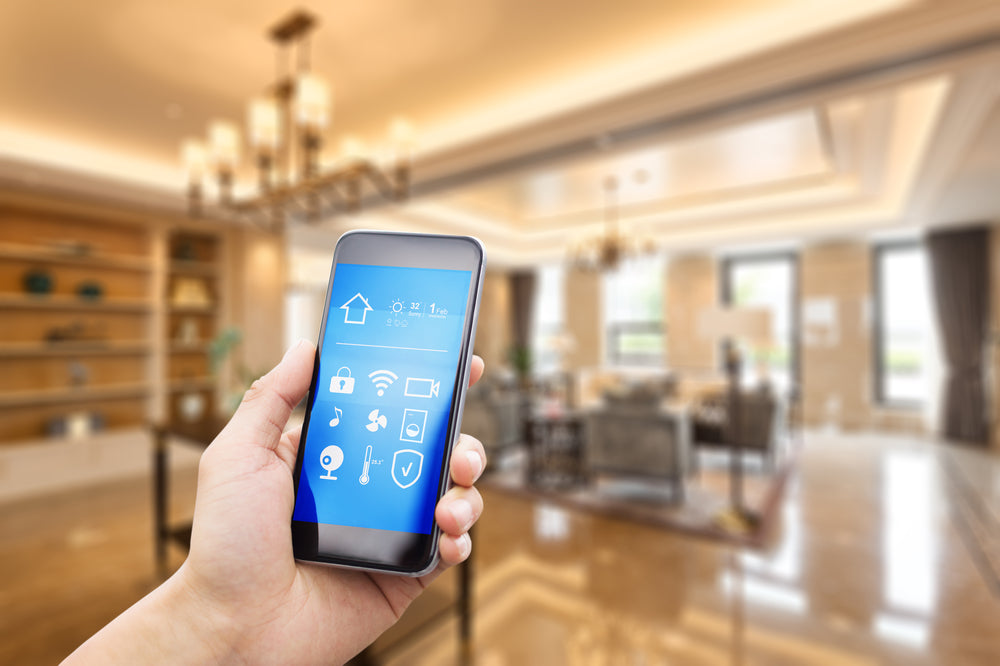 Benefits of Smart Switch Board - Leccy & Genesis
Leccy & Genesis produces excellent quality Smart Switch Board with technologically superior German engineering for your home and offices. It's time to say goodbye to the traditional switch boards and welcome the convenient, efficient and user-friendly Alexa Compatible touch switches by Leccy & Genesis. 
L&G Smart Switch board can be set up for regular power requirements like televisions, AC, Plugs, ceiling fans, lights, and lamps. It is easy to control all the electrical gadgets plugged into the board. With the Smart Life app, you can turn the appliances on or off anywhere worldwide. All you need is the internet on your mobile phone. Professionals are ready to help you customize your home and make it a smart home. 
You can operate the Smart Touch Switch Board by using the following
WiFi
Bluetooth
App
Voice control 
Touch
German engineers have creatively designed the WiFi Switch Panel that can be controlled with a Smartphone app. With help of App, you can control, schedule your lights from anywhere. Moreover, it has incredible benefits, so let us see how Wifi switches can change your life.
1. You can now turn lights on/off, or set a schedule connected appliances like AC, Fan to on or off from your phone.
2. Give a command to a smart home assistant such as Alexa or Google Home or SIRI and voila! You are in control of the lighting!
3. You can control all electrical appliances like AC, ceiling fans, Refrigerator and other electrical gadgets with the touch switch board.
4. The WiFi touch switch plate is easy to install and can be easily installed in your existing switch plate. L&G Smart Switch Panel are retro-fit & Roma Fit.
5. If you want to upgrade your living or official workspaces and make life convenient, use the Wifi switch board. It is a perfect combination of technology and functionality.
6. Access and control your home appliances from a distance with the help of your tablet or with smartphone app.
7. With the help of Leccy & Genesis WiFi Switch Panel, we can set count down timer. For Example : You can set count down timer while cooking.
8
. Moreover, you can use a
smart switch board for home
to save energy. You can schedule a time for the appliances to turn off and on. Now, after a period, set your switch to turn off your television or AC when you are not in the room.
9. Another benefit of Touch Switch Plate can control speed. You can control fan regulator speed just with one tap.
The WiFI switch automates the home, can be installed easily, and can help customize your daily tasks and routines. The boards are designed with the latest German iOT technology and are made according to Indian standards. 
Voice assistants support them and can be connected with WiFi and Bluetooth. Furthermore, the WiFi Smart Switch Board can also be controlled through the iOS smartphone and the Android via the Smart Life App.
If you are tired of running to turn off switches in time to save electricity, then the German technology-inspired L&G smart switch panel is the answer for your home. It's time to give your house an updated and modern brush; choose Leccy & Genesis to make your life simpler and more manageable.