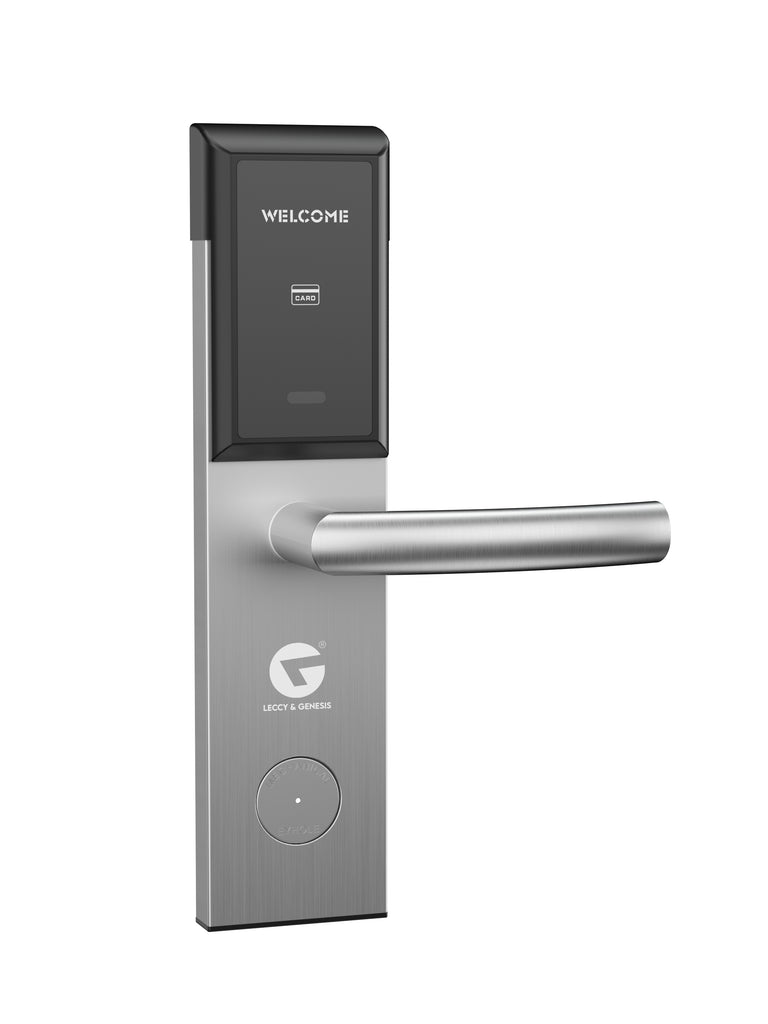 Free Shipping

3 Years Warranty

COD Available

7 Days Return
L&G Hotel equipped with cutting-edge smart doorlock technology. Our innovative doorlock system ensures convenience, security, and a seamless experience for our esteemed guests. Our hotel is proud to feature a modern doorlock system that utilizes RFID card technology.  Our hotel doorlock system utilizes RFID card technology for convenient and secure room access.
Required Accessories
Energy Saver: Prioritize sustainability and comfort. Adjust settings based on occupancy, embracing eco-friendliness while reducing costs. Failing to utilize it means both your environmental commitment and potential savings remain in jeopardy.
Efficient Card Encoder: Redefine security and convenience. Seamlessly program RFID key cards, streamlining guest management. Without it, you risk compromising guest convenience and security with outdated methods. 
RFID Cards: Unite security and style for seamless room access. Enhance aesthetics and guest confidence. Ignoring this, you're not only sacrificing style but also potentially undermining guest peace of mind.
RFID Card Access: Our hotel doorlock system utilizes RFID card technology for convenient and secure room access.
Contactless Entry: Guests can simply hold their RFID cards close to the doorlock reader to unlock their rooms, eliminating the need for physical keys.
Enhanced Security: The RFID card doorlock system provides a high level of security, as the cards are uniquely encoded and difficult to replicate.
Easy-to-Use : Hotel doorlock system is user-friendly, allowing guests to quickly and easily swipe their cards for instant access to their rooms.
Durability and Reliability: The RFID card doorlock system is designed to be robust and dependable, ensuring consistent performance throughout our guests' stay. Lost Card Replacement: In the event of a lost RFID card, our hotel staff can swiftly deactivate the lost card and provide a replacement, ensuring the security of the guest's room.
-
| | |
| --- | --- |
| Connectivity: RFID Card, Bluetooth | Color: Black/ Silver |
| Unlock Methods: Card + Mechanical Key | Material: Stainless Steel |
| Power Supply : DC6V | Dimensions: 308x 77 x 17mm |
| Alarm: Low Voltage Alarm | Card Sensing Distance : 0.3Cm |
| Frequency: 13.56 Khz | Batteries: 4 AA batteries |
| Components : Hotel Doorlock, RFID Card, Mechanical Key | Manufacturer: Urja Smart Automation |